Have tried to catch up on stuff and last night finally had time to read

lillianmorgan
's

seasonal_spuffy
fic... and I don't think I've ever fallen for a fic so hard before. It's Spuffy, but not like any other Spuffy fic I've read before. The writing is incredibly rich and lush, conjuring up the most wonderful images, which fits the narrative's dreamlike qualities. I even made this very, very simple little thing - clicking will take you straight to the story: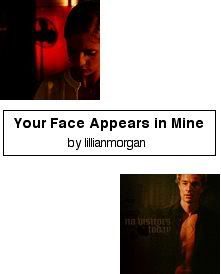 .
The gorgeous icons I used are by the talented

earth_vexer
who has also just posted in

seasonal_spuffy
: lots of wonderful S6 and S7 icons! Do go have a look! You can find them all
here
.